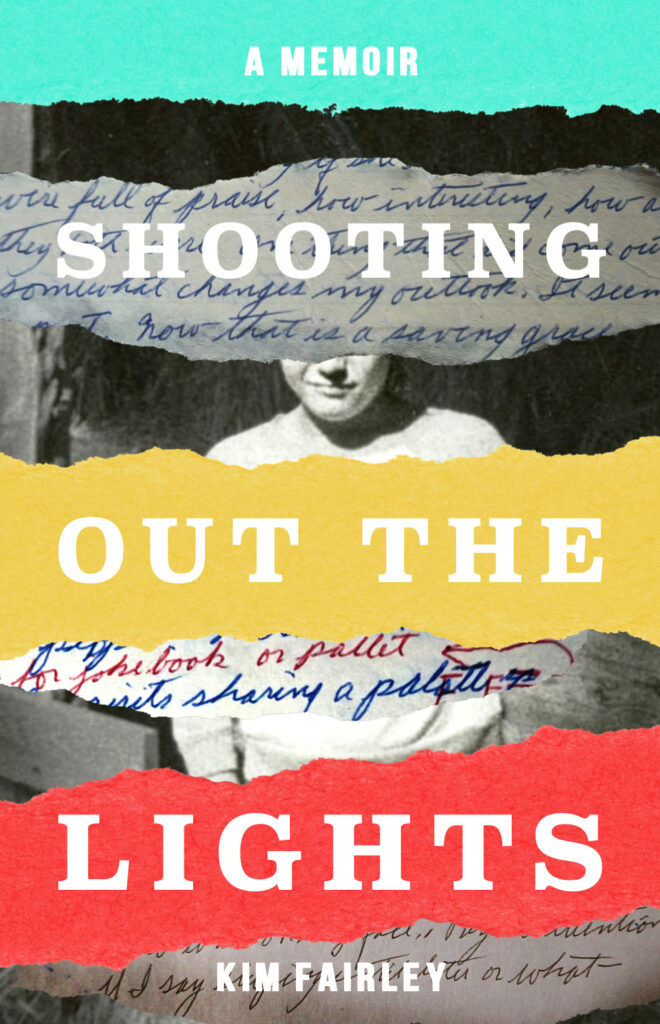 Shooting  out  the  lights
Kim Fairley was twenty-four when she fell in love with and married a man who was fifty-six. Something about Vern--his quirkiness, his humor, his devilish smile--made her feel an immediate connection with him. She quickly became pregnant, but instead of the idyllic interlude she'd imagined as she settled into married life and planned for their family, their love was soon tested by the ghosts of Vern's past--a town, a house, a family, a memory--Vern's failing health, and his decision to bring a disturbed young boy into the home.
Shooting Out the Lights is a real-life mystery that explores the challenges faced in a loving marriage, the ongoing, wrenching aftermath of gun violence and the healing that comes with confronting the past.
It will be published July 27, 2021 by She Writes Press.